Murcia property way below national average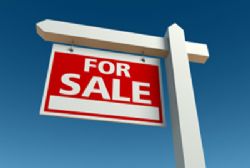 The exact numbers are sketchy, but different government agencies estimate that there are around 700'000 properties in spain that are either empty or unsold. A massive 62% of these properties are on the Mediterranean Coast line, and it is chiefly these areas that have seen the dramatic falls in price that goes hand in hand with an over-supply.
As far as the region of Murcia is concerned, the Ministry of Public works estimate that there are slightly over 30'000 empty of unsold properties, which accounts for a little under 4% of the country's total. For such a small and popular region, this figure compares favourably to likes of La Rioja at 5% of the country's total.
Recent figures also revealed how the average property price in Murcia stood at 163'000 Euros - just 68% of the national average.
With recent developments concerning the agreement between AENA and the regional authorities over the operating of Corvera International Airport, and last week's news that the Paramount Pictures Theme Park feasibility study has been approved, the region is being kept under the watchful eye of many property investors.