FC Barcelona members approve new sponsor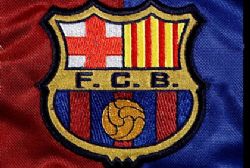 For the first time in it's 112 history, Barcelona football club have finally agreed to a five year sponsorship of the the club football strip.
The team have been wearing the Qatar foundation logo on their shirt since the start of the season, however, the deal was only voted upon late on Saturday night.
The sponsorship is worth 150 Million Euros over a five year period.
In previous years the club shirt bore the logo of UNICEF - The United Nations Children's Fund charity - however, in an unusual twist for a professional sports team, Barcelona actually sponsored the charity to the tune of 2 Million Euros per year, as opposed to accepting a payment in lieu of Sponsorship via the club's charitable foundation. Barcelona's patronage of the Charity will continue, however, the logo has been moved to the rear of the shirt.
The decision was not unanimous and brought strong criticism from former president Joan Laporta and former player and coach Johan Cruyff, however 697 members (the club is not a Business and instead a registered association, which has members instead of shareholders) voted yes to sponsorship, while only 76 voted no and 36 abstained.
An audit by Deloitte in July 2010 showed that Barcelona had a net debt of €442 million, currently 58% of net worth as evaluated by Forbes.
The club also voted in approval of banning smoking in all areas of the Nou Camp stadium.