300 Jobs to be affected by closure of San Javier Airport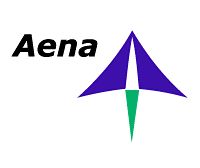 The Regional Government Delegate for Murcia, Rafael González Tovar, has met with UGT Union leader to discuss the future of the 300 jobs that hang in the balance with the likely closure of the region's San Javier airport.
With the ever increasingly likelihood of the closure, many AEAN employees are expected to transfer over to work at the new Corvera Airport, however the General Union of Workers (UGT) in the Region of Murcia, is calling for more certainty surrounding the issue.
It is almost two weeks ago that the Regional Executive and the Minister, José Blanco, spoke of the agreement for AENA to operate the privately owned airport at Corvera, and to transfer the 84 AENA employees to Corvera.
However, the UGT maintain that many more jobs associated with the airport will be effected by the closure of San Javier, including Taxi Drivers, Car rental employees, retail etc... and called for the meeting 'to hear the Minister's solutions'.