Paramount Theme Park Official Presentation - Tuesday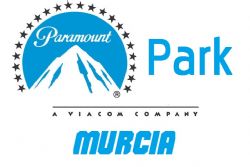 The Paramount Pictures Theme Park project is to make it's official presentation in Madrid on Tuesday of next week, after the Park's feasibility study was approved at a meeting in L.A. last month.
The project presentation, officially called the 'Paramount Park and LifeStyle Center', which is under construction at Alhama de Murcia, will be attended by the Group's Executive Vice President for Licensing, Michael Bartok.
The Theme park is being built to rival EuroDisney in Paris, which is currently the largest theme park in Europe. Paramount Murcia will take second place when doors open in 2015, however the additional adjoining land, which is already owned by the group, may allow further extension to the park at a later date. Members ofhe Arab Investment Forum, who recently visited the region, are believed to have already expressed an interest in this direction.