AENA to hand over Ten Airport Control Towers to Part-British Company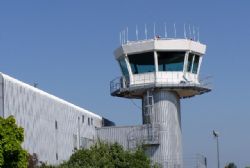 NATS, a leader in innovative air traffic solutions, together with Spanish partner Ferrovial has been awarded a contract to provide air traffic control services at Alicante, Valencia, Ibiza, Sabadell, Sevilla, Jerez, Melilla, Madrid Cuatro Vientos, Vigo and A Coruņa airports in Spain.
The partnership, named ferroNATS, is one of only 2 bidders to be selected by Spanish Airport Authority, AENA, to take over air traffic control provision at 13 airports across Spain. These contracts represent the first step in the process of liberalising the provision of air traffic control at AENA's airports, announced by the Spanish government last year.
AENA and ferroNATS are already in dialogue to understand the specific needs of these airports, and how best to transition service provision from the State to ferroNATS over the next several months. ferroNATS will become responsible for staffing and safe service provision at these towers. AENA will retain accountability for maintaining their technological and physical infrastructure.
"I'm delighted that ferroNATS has been selected in recognition of NATS' world class air traffic control expertise as well as Ferrovial's leading position in Spain's services industry and its deep roots in Spanish airfield operations," said Paul Reid, Managing Director, NATS Services. "The ten airports ferroNATS have been entrusted with represent some of the busiest and most technically complex of the 13 airfields being liberalised. The focus from here will be to deliver a smooth transition from AENA to ferroNATS over the coming months." The UK was one of the first countries to liberalise air traffic services and it continues to be one of the best success stories in this field.