New Airline service may be launched next week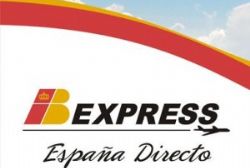 Spain's national carrier, Iberia, is expected to launch a new low cost airline next week. The airlines Board of Directors are due to rubber stamp the move on Tuesday 4 October.
The new service will serve short and medium haul flights and the airline will dedicate more than half of their 69 Airbus A320 aircraft to the project.
However, given that Iberia, along with British Airways, are now part of the International Airline Group (IAG), the IAG Board will also need to approve any decision later in the week.
The Pilot's Union, SEPLA, has been involved in the proposal and have made recommendations such as the need for a structural reorganisation, also suggesting that flights should remain under the Iberia brand, and that maintenance should be managed by the same company as the regular Iberia branded airline.
Tuesday also coincides with the date of the official Presentation of the Paramount pictures theme park project.