Changes to the Spanish Driving Test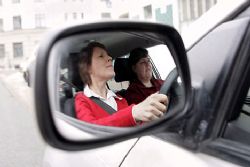 Changes to the Spanish driving test have been announced, whereby part of the final examination will involve the instructor asking the student to choose their own route for around 10 minutes.
The practical element of the test will last for a maximum of 25 minutes, after which the student will be presented with a list of any comments or observations, which will include any mistakes that may have been made.
Seven Spanish provinces : Madrid, Barcelona, Burgos, Segovia, Gran Canaria, Sevilla and Navarra, will trial the revised test .
The Director of traffic for Spain's Department of Transport (DGT traffic director) commented that the measure had been taken in order to create an examination of 'higher quality' and to adapt to the European guidelines.