Murcia Assembly Approves Transfer of AENA Workers to Corvera AIrport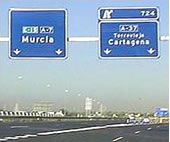 Regional Assembly of Murcia met in Cartagena yesterday to unanimously agree that San Javier Airport be relocated to Corvera airport as soon as construction work has been completed.
Representatives of AENA were present and will hold a further meeting and press conference later today to clarify the stage of negotiations between themselves and Aeromur concerning their relationship at Corvera airport.
Whilst AENA have only 84 Employees at San Javier a further 510 workers rely on the airport for their livelihoods through sub-contractors to AENA, or by providing secondary services to travellers such as parking and car rental.
Whilst the decision itself was unanimous, there were a number of cross-party disagreements as to the manner in which the changeover should be carried out.
The Assembly also voted in favour of a PP proposal to finance the highway linking San Javier to the A-7, at an estimated cost of 110 payable over four equal annual instalments.