Ryanair Growth Forces Airport to Erect Marquee as Terminal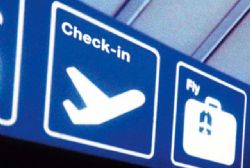 A recently opened German Airport has had to call in a marquee supplier due to an unexpected surge in passengers using the airport.
The Magdeburg-Cochstedt International Airport in Germany saw an increased demand from passengers following Ryanair's announcement that they would be operating four new routes to Spain from the base.
New routes from the airport to Alicante, Barcelona (Girona), Gran Canaria and Malaga began earlier this year, as soon as the airport opened for commercial passenger flights.
The proposed new terminal, which will be located in a marquee adjoining the existing building and will accommodate check in and ticket desk facilities as well as a food court and a customs area, will cover an area of 90'000 sq mts.