How Much Do The Regions Pay Low Cost Airlines To Mainitain Routes ?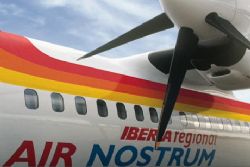 Spain's National Competition Commission has found that between 2007 and 2011 over 250 million Euros of public funds, mainly from the Autonomous Regions, was paid to various airlines to maintain routes to and from regional airports, regardless of whether the route was economically viable or not.
Spain's Air Nostrum and Ryanair were found to be the biggest beneficiaries of this arrangement.
In their third annual report on public subsidies, which was released earlier this week, the CNC found that the payments were made in order to promote various tourist destinations, and were agreed implemented between regional authorities and the airlines.
According Competition, Air Nostrum received an average payment of €3 per passenger, with Ryanair receiving an average of 60 Cents.
The Region of Castille La-Mancha paid the highest average subsidy at €39 , whilst Andalusia and Madrid paid the lowest at 8 Cents.
Other airlines, notably Laguna and Vueling, received an average of 40 cents per passenger, while Islas Airways, Transavia and Jet2 only received occasional and nominal sums.
The funds received by other airlines such as Air Berlin, Air Europa, Spanair, Ryanair and Easyjet have typically been less than 5 million euros per airport.
The Commission found that many airports benefitted from the arrangement, even though a number of them have seen a decline in traffic in excess of the national average, despite making increasing payments.