Most Powerful El Hierro Earthquake Yet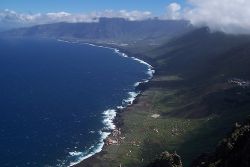 The most powerful seismic event to date since the recent earthquake swarm began almost 3 months ago hit the island of El Hierro yesterday evening.
The quake struck at 20:34 GMT and registered 4.4 Magnitude at a depth of 15km, with an epicentre south-west of El Pinar.
As far as Sunday is concerned, up until the time of writing (21:30 GMT) the National Geographic Institute (IGN) has recorded some 20 Earthquakes on the Island, ranging from 1.7 to 3.6 in magnitude and ranging from a depth of 16km to 3km and with the majority of epicentres being centred around the El Pinar area.
Read further news stories about the El Hierro Volcano by clicking the link HERE .