Paramount expected to double Murcia's tourism sector GDP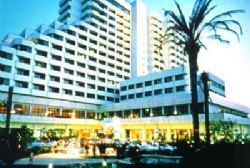 Recent projections by the Regional authorities suggest that once the theme park is in it's operational first phase, it could contribute as much as 2% of the region's GDP - representing more than 500 million euros a year.
Whilst this figure is significantly less that the estimate given in March of this year, at an annual impact of around 2,600 million euros, it will still double the GDP of the regional tourism sector in the region, which represents 10% of the overall GDP in Murcia.
The Promoters of the Project, Premursa, still need to raise an estimated 50% of the 1,094 million euro required investment for the park and the lifestyle centre, however, now that the project has been given the green light by Paramount Licensing, it is expected that more investment will be forthcoming in the very near future.
The lifestyle centre proposed to be located next door to the theme park will feature Four 3-Star, two 4-Star Hotels and one 5-Star Hotel and it is expected that Premursa will seek investment from a number of major Hotel chains in this regard.