Ryanair Win Boarding Pass Appeal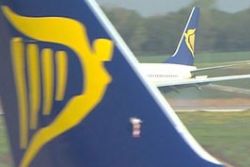 Ryanair has won its appeal against a ruling made by a Spanish court earlier this year, which stated that any additional fees for reissuing boarding passes that were lost, damaged or never printed, were illegal.
In January the Barcelona commercial court ruled that it was the airline and not the passenger who was obliged to issue boarding cards. The case brought to court by a lawyer who objected to being charged €40 after he forgot to print his boarding card before taking a flight with the airline.
Ryanair immediately launched an appeal following the ruling, which it won yesterday.
The appeal was made on the fact that passengers agreed to the terms and conditions of the airline at the time of booking, stating how they would check in online and print off their own boarding cards at least four hours prior to the scheduled departure of their flight.
The airline noted that less than 1% of all passengers failed to produce a valid boarding card.