AENA Postpones airport privatisation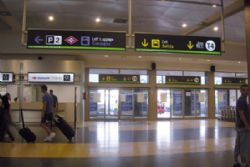 Further to calls by the Partido Popular to suspend the privatisation of the Governments 49% stake in AENA last week, Spain's Ministry of Transport has announced a three month deferal in the process.
The PP called the move 'inappropriate' at a time when a general election is just weeks away.
officially the Ministry has suspended the partial privatization of Barajas and El Prat aiports due to poor current market conditions, and the difficulties in finding willing investors within the original timescale.
The offical announcement to move the deadline for submission of bids until January 31, 2012, is expected to be made by the President of AENA, Juan Lema, following a board meting on Monday.