SEPLA hits out at Iberia Express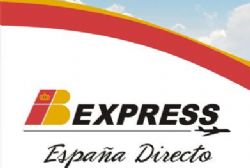 The Head of the SEPLA Spanish Pilots Union, Justo Peral, has hit out at the CEO of IAG International Airlines Group, fearing how Iberia Airlines is about to suffer massive cuts.
Willie Walsh was appointed head of the newly formed IAG following the merger between British Airways and Iberia, and has been accused of promoting growth under the company's BA brand at the expense of Iberia.
Plans were announced last week to remove 13 planes from Iberia in order to begin a low cost airline under the new brand of Iberia express by Dec. 31. The new carrier will fly short and medium haul flights, largely intended to feed into Iberia's long haul flights.
Peral was concerned that the move would bypass merger terms designed to guarantee the Spanish carrier's status within International Consolidated Airlines Group SA : "We think it's a way to cut the company to pieces," he said, adding that the strategy was probably imposed by Walsh on the Spanish carrier's CEO, Rafael Sanchez-Lozano, "to make pieces of Iberia and have a new hub in Madrid without any restrictions."
Around 1'600 of Iberia's pilots are members of SEPLA, who is consulting with other unions over the possibility of strikes and legal action over the creation of Iberia Express. Employees are also concerned that BA is growing faster than Iberia and will operate a newer aircraft fleet, Peral said.
Before the creation of Iberia Express had been discussed as a possibility, SEPLA had offered to take pay cuts and increase productivity to make savings of 150 million euros each year and to compete with rival budget airlines such as Ryanair and EasyJet - an offer which, SEPLA claim, was ignored.