Paramount to provide work for 39'000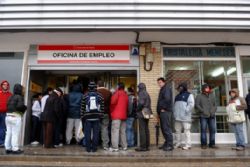 At a recent meeting for the Economic Future of Murcia the President of Premursa spoke to the regional business leaders to dispell any doubts that there were over the viability of the Paramount Pictures them park project : "... With our studies, approved by Paramount, the ROI would be 10 years."The park is expected to cost a total investment of 1'100 Million Euros, and is estimated to generate an economic impact of 535 million euros per year, equivalent to 2% of regional GDP, however that figure that is almost half ofestimates given in March. Does this show misplaced optimism, some areas of which have yet to come to light ?
Earlier this month the official presentation of the theme park project coincided with the release of regional unemployment figures : For the month of September Murcia saw an additional 3'205 be made unemployed, reaching a regional total of 136'294 and with a 16.5% rate of unemployment. The plan spoke of providing some 22'601 positions at the park, with a further 16'500 jobs being provided indirectly during the construction process.