Flybe take Gatwick's award for punctuality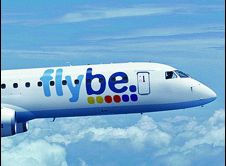 Flybe has announced its summer schedule for 2012, confirming that it will operate in the region of 2,938 flights each week accross 141 routes.
The carrier's summer 2012 schedule - which will run from 25 March to 9 September next year - also includes flights to Alicante and Malaga in Spain.
Flybe have also announced a number of promotional offers to coincide with the news, which includes flight for a number of routes from just £19.99 and a free-one night stay offer at La Manga club on the Costa Calida.
Andrew Strong, MD of Flybe UK, commented: "In continuing to keep Britain on the move, we are confident we have come up with summer travel options that are both extensive and affordable for summer 2012."
The airline recently received London Gatwick's gold award for punctuality at the airport between April and June this year, beating runner-up British Airways to the prize.