EU Change Airline booking regulations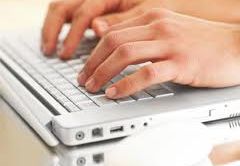 The EU have agreed changes to regulations surrounding the travel industry - in particular airlines.
The new rules, named the EU Consumer Rights Directive, prohibits online traders from charging consumers more for paying by credit or debit card than by paying by oher means.
As the changes apply to what the EU terms 'distance purchases' - ie not made in person at travel agents or airline booking desk - airlines must now decide whether they want to treat their offline customers any differently.
However, some of the new rules are unclearwith regards to how they apply.
One rulings states "traders who operate telephone hotlines allowing the consumer to contact them in relation to the contract will not be able charge more than the basic telephone rate for the telephone calls." - many such airlines charge a premium call rate when booking tickets in this way.
Budget airlines, such as Ryanair, who have a high dependency on charging for 'add-on's' may also be penalised under the changes. "Traders have to disclose the total cost of the product or service, as well as any extra fees," the EU's report read.
It continued that "Online shoppers will not have to pay charges or other costs if they were not properly informed before they place an order."
Whilst Ryanairdoes includes a lengthy and detailed list of fees and surcharges on it's T's & C's page, which passengers must acknowledge before being allowed to purchase a ticket online, it remains to be seen if this comes under the heading of what the commission deem to be 'properly informed'.
Airlines are also no longer permitted to use "Pre-ticked boxes" for additional sales of services such as travel insurance, priority boarding and extra leg room etc... These extra services must now be specifically requested by the passenger, as opposed to the airlines assuming that they want the service unless the appropriate box is specifically unticked.
The changes to the current regulations only effect the booking and payment of airline tickets, and carriers have been given 2 years to implement and fully apply them.