Clampdown on UK Benefit cheats in Spain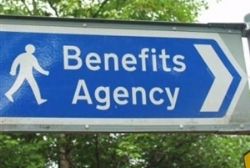 The vast majority of people who claim UK benefits are honest, law-abiding citizens, but there are those who continue to cheat the system… and who continue to get caught.
One such cheat was James Bowery, 54, from Harrowside, Blackpool. For years he enjoyed life in Spain, living off UK income support, a non-exportable benefit, without telling the DWP that he had moved to Malaga. In total he fraudulently claimed over £15,000. Having been caught, he pleaded guilty to benefit fraud at Blackpool Magistrates Court in September and was sentenced to a three-month curfew order, restricting his freedom to leave home - and of course he has to pay the money back.
Many assume that benefit fraud only occurs when someone receives a benefit, such as Job Seekers Allowance or incapacity benefit, and fails to tell the Department for Work and Pensions (DWP) when they start working.
But people who are in receipt of UK benefits have a responsibility to tell the DWP about any change in their circumstances, such as moving in with a partner, changing address, or going or moving abroad.
The DWP will soon be imposing a civil penalty on those who fail to keep them updated. For people who fail to take reasonable care of their claim, perhaps knowingly letting a change in circumstances run on and incurring a small overpayment, the DWP will swiftly apply a £50 civil penalty as a punishment to deter them from such action in future. Deliberately withholding information that affects a benefit claim is a crime.
Between April 2010 and March 2011, benefit cheats stole £79 million from UK taxpayers by not informing the authorities that they were going abroad. Spain is one of the countries where most UK benefit fraud is committed, but with UK fraud investigators working with overseas counterparts, benefit thieves are being caught.
At a time when it is more important than ever that the correct money goes to the correct people, the general public can help stop benefit cheats. The Department for Work and Pensions for Spain has set up a free and confidential hotline that operates Monday to Friday, 8am to 4pm. By calling 900 554 440 in Spain you can give information about anyone you suspect of committing UK benefit fraud. You can also report this online at by clicking here.
The DWP wants benefits to go to the people who are entitled to them, not the cheats.