Ryanair Confirm Alicante Route Cuts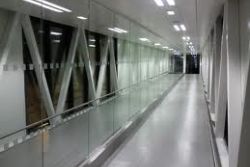 Further to Tumbit's report on Saturday regarding Ryanair's slashing of routes at Alicante Airport the airline's CEO, Michael O'Leary, has officially confirmed that as of Friday of this week, the cancelation of the 31 rouites in question will take effect. There will also be a reduction of frequencies on a further 27 routes.
The changes will result in the number of aircraft based at the airport being reduced from 11 to just 2.
The move is largely the result of a deteriorating relationship between Ryanair and the Airport Authorities, who have refused to allow Ryanair passengers to dismbark by foot, and insterad use air bridges which the airlines estimates will cost them and extra 2 Million euros per year.
Ryanair are currently the busiest airline at El Altet, with 4 Million Passengers last year. The cuts are expecetd to see passenger number plummet to less than 1.5 Million and result in the loss of around 2'000 jobs.
This week often results in many airlines - including Ryanair - making reductions on their schedule for the quieter winter period - however, this year Ryanair's reductions have been more severe than the usual ten cuts. Officials at the airport together with passengers are left wondering if any - or all - of the routes will be reinstated in the spring, or if the cuts are to remain permenant.
Ryanair recently signed a five year agreement with AENA to fly to El Altet, but have blamed their actions on the airport refusing to honour the original terms of letting passengers disembark on foot.