Madrid Barajas Airport to open new routes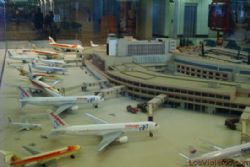 AENA has announced the launch of 13 new routes from Madrid's Barajas airportin the winter season, starting from tomorrow for the duration of the winter scheule, which runs until the end of March. The changes will see Barajas accomodating some 90 airlines on 186 regular routes.
The new routes will include : Manchester, Gothenburg, Linz, Rabat, Rotterdam, Los Angeles, Luanda (Angola)), and Cartagena in Colombia.
Once the changes have taken effect Barajas will oversee about 1,200 flights on an average day, which will also include an increase in frequency of flights from Geneva, Vienna, Guayaquil, Berne, Kiev, Eindhoven and Dublin.
AENA anticipate that as of next winter the most popular international destinations will be Lisbon, Paris, London and Amsterdam, with Barcelona, ​​Palma de Mallorca, Gran Canaria and Tenerife Norte being the most popular domestic routes.
the Airports Authority also expects that the volume of flights will be operated by Iberia, Air Nostrum and Air Europa, followed by Ryanair, Spanair and EasyJet.
>>
The additional routes will also see three new airlines welcomed to the airport : United Airlines-US, Russian SkyWork Transaero Airlines and will also see significant increases in flights from Transavia, Pullmantur and Ukraine Airlines.