Murcia to follow up on Arab Investment Forum Interest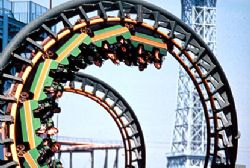 Murcia's Office of Strategic Projects, the Instituto de Fomento (Info) and the Murcian department of tourism is developing processes to mediate and assist with mediation and negotiations between members of the Arab Investment Forum and various projects in the region.
The aim being to maintain contact and follow up on any interest expressed by the forum in areas such as agriculture and food technology and water technologies and to seek out other potential Arab investors who were unable to attend last week's forum.
The region's leisure and tourism sector - particularly Premursa's Paramount Pictures' theme park project at Alhama de Murcia - were of the most interest to potential investors.