PP consider overhaul of regional and local governments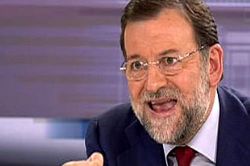 The Partido Popular (PP) - Spain's main opposition party in the coming general elections, and widely tipped to take an overall majority - has spoken of their intention to radically overhaul the administrative system between the National, Regional and Local governments.
The proposed changes were announced by party leader and electoral candidate, Mariano Rajoy, in a bid to improve efficiency, slash public spending and ultimately to return to an AAA credit rating.
Central control of the regions, who manage their own education and healthcare budgets, have seen their debts spiral and it has long been thought to be critical in getting the economy of Spain back on track.
Barely 2 weeks ago Moody's credit rating agency cited "serious concerns" about the regions, when it reduced Spain's credit rating down two grades, putting the country on a par with Estonia.
The PP has suggested that many smaller municipalities merge and that regions sell their public television channels, according to the program. It would also define what counts as "basic" health services, which are provided by the regions.
A research group closely linked with the PP went further, suggesting that municipalities with fewer than 10,000 inhabitants should be merged, and that Spain should move to a single tax system - thereby eliminating regional taxes. It proposed stricter limits on borrowing by local and regional governments, or even banning them from doing so.
The PP already control 11 of the 17 regions, and is widely expected to take 191 of the 350 seats in parliament, compared with 119 for the Socialists, leading to an overall majority.
The PP left office in March of 2004,leaving behind them a national debt of 49 Million euros, which has risen by 172% since the PSOE took over, and now stands at 133 Billion euros.
Whilst the PP's proposal looks like common sense - in theory at last - many believe that it could be political suicide. The Spanish regions are staunchly proud of their identities and relative independence from Madrid and although the measure could very well save the economy of the country, it may end up costing the party and chances of staying in government.