AENA Announce Refurb to Palma Airport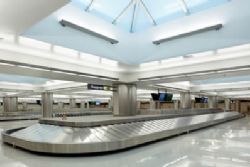 The Spanish Airports Authority - AENA - has begun the refurbishment of the arrivals floor at Son San Juan Airport at Palma de Mallorca, which will allow more room in the baggage reclaim areas.
AENA released a statement yesterday announcing how phase I of the project is already underway at a cost of 4,517,885.07 Euros.
The focus of this stage of the project is on modifying the boundary between the general waiting area in arrivals and the luggage reclaim area, which aims to increase the space available, thereby reducing waiting times.
The footprint of the new area, including shops and restaurants, will be expanded from 14'000 meters square to 26'000.
The new area will also accommodate car rental agencies which will expand their customer service counters from the baggage reclaim areas through to the general arrivals hall, as well as local baggage reclaim offices and left luggage offices.
Work has been planned to take place in two phases during the low season between November and April.