Corvera recruitment program suspended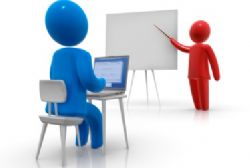 The Ayuntamiento of Murcia has suspended the program of training courses for future employees of Corvera pending negotiations between AENA and Aeromur being finalised.
Given that 84 of the current employees of San Javier airport will be transferred to the new airport at Corvera, the exact number of vacancies available is still under discussion.
The Regional Minister of Public Works, Antonio Sevilla, is expected to publish a procedure in the next two weeks whereby a plan of action will be put in place to transfer operations between the two airports.
An estimated 24'000 applicants were admitted to the screening process and are now waiting to know if they will be put through to the next stage of selection. This secondary stage was initially expected to provide training for around 1,000 candidates, two from each of the positions that would be created at the new airport. However, airport officials have now been advised to wait until negotiations between AENA and Aeromur been finalised so that the exact number of employees to be tranfered from San Javier is known.