Further routes to Alvedro slashed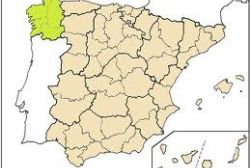 According to AENA's own statistics, over the course of the last 3 years, passengers flying between Alvedro airport in La Coruna (Galicia) and Madrid-Barajas has fallen by 24%, and passengers to Barcelona-El Prat have fallen by 7.2%
Between January and September this year a total of 420,821 people, 43,919 fewer than in the same period last year, flew between Alvedro and Barajas. In 2008, 559,701 people travelled, ie 24% more.
In the case of Barcelona 7.18% fewer people travelled in the same period.
All airlines operating these routes have announced cuts, with Vueling halving all routes at the airport, operating just the one return flight to Madrid per week. Iberia has also made similar cuts, but Spanair has taken a step further, cutting routes at both Barajas and El Prat.
Alvedro did record a growth in passenger numbers flying to Sevilla. The route flew 10% more people in the first 9 months of 2011 than it did in 2010, flying a total of 60'299 compared to 54'264. However, despite this growth the route operated by Vueling was still cut.
Cuts to routes over the winter season are expected at most airports and it remains to be seen which routes, operated by which airlines will return in the spring. For now, Air Nostrum retain their route from Alvedro to Valencia, Madrid, Barcelona, ​​London and Lisbon.