Banco de Valencia Shares Suspended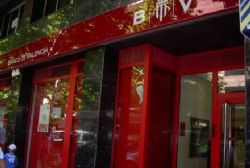 Banking sector regulators have suspended trading in Banco de Valencia shares following reports that the troubled caja is facing a potential funding shortfall of 600 Million euros.
Regulators suspended trading of the stocks with immediate effect, before the opening of the Ibex stock market this morning due to "circumstances that could disrupt normal trading".
The caja is thought to be one of Spain's weakest financial institutions and has attracted interest from a number of more affluent Banks over recent months.
Whilst Banco de Valencia is part of the Bankia group whose president, José Luis Olivas, resigned last week due to over 'potential conflicts of interest' due to his position on Bankia's management board.
The Caja's capital ratio stands at 7.36% - under the 9% required under new EU requirements, which caused the Bank of Spain to instruct the bank to set out a recapitalization and restructuring plan by the end of the year.
Shares in the bank closed diwn by almost 2% on the day, continuing the trend that has seen a fall of almost 75% in 12 months.
The regulators have not provided details of when the suspension may be lifted.