Seville airport workers to strike Nov - Dec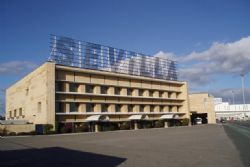 Workers of San Pablo airport in Seville have called for a 3 strike to take place on the 17th, 18th & 25th November, and again on the 2nd, 3rd &4th December.
CCOO Union official are reported to have chiosen the dates to coincide with the Davis Cup being held in the city for maximum effect, in protest over what they deem to be the failure of management in maintaining the minimum number of staff at the airport.
The Union released a statement that it had exhausted all avenues of dialogue and that the workers were left with no other option than to take strike action. The note went on to mention concerns over the saftey of passengers and aircraft, saying how regulations stipulated that the airport should have 6 firefighters, when they had just 3, and that they should have 4 signalmen, when they had just the one.
Union representatives have explained that this is the first time in 5 years that the airport has fallen below the required staffing levels saying how the situation, "poses a grave irresponsibility endanger the safety of people and aircraft. "