Aeromur negotiate with `a dozen´ airlines at Corvera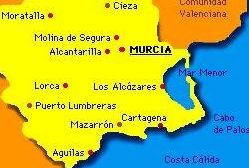 Following the announcement that Jet2 will commence flights to the new Corvera International airport, Aeromur, the concession holder at the airport have commented how negotiations are ongoing with around a dozen other airlines.
Click to HERE to read earlier news report.
Negotiations with Ryanair in particular are described as being "advanced", with as many as 25 European destinations being discussed as a possibility, which alone would attract an estimated two million passengers in the medium term.
Aeromur are now focusing on transferring contracts to fly into San Javier across to Corvera ahead of closing the former airport.
Whilst Aeromur intend that Corvera is operational by late spring, a number of airlines have expressed concerns that any handover of operations between the two airlines be undertaken so ensure the minimum of disruption to passengers.
Ryanair last met with the President of Murcia and the Minsiters of Public works and tourism in September, with Air Berlin and Vueling also expressing an interest in flying to the airport. As far as routes are concerned the UK, Germany, Scandanavia and Russia remain the most most popular destinations requested.