Report : Spain can sustain airports within 90km of each other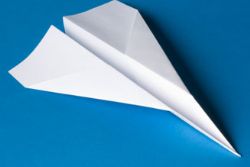 A recent report by the Air Transport Observatory for Applies Economic Studies (FEDEA) has suggested that there is a strong enough market to sustain two airports located just 90 kilometers apart.
The report analysed all airports in the AENA network, of which 7 are located within a 90 km radius of each other. Half of the 47 airports operated by AENA are located less than 130 kms apart.
FEDEA suggest that passenger numbers could be distributed more equally amongst neighboring airports, such as in the case of San Javier and Alicante, which, according to data from 2009 processed 9.1 million and 1.6 million passengers respectively.
The report did not extend to Spain's private airports, and did not speculate on the future of Corvera or Castellon airports since neither are operational as yet.
AENA are also at an advanced stage in negotiations with the region of Murcia, Aeromur and the Ministry of Public Works to close San Javier airport and transfer all operations to Corvera International airport, located less than 40km away.