Andalucia revises Žley de sueloŽ planning law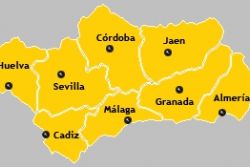 The regional government of Andalucía has proposed to make changes to the " Ley de Suelo " amid ongoing criticism of the current law, and in a bid to regenerate the region's property and construction sector.
Currently the law states that any promoter is required to give 10% of the footprint of any project to the Ayuntamiento, however this will now be reduced to just 5%, enabling the developer to construct more properties on any land approved for use for residential purposes.
The changes were approved at a regional government yesterday, where it was agreed that the modification to the law will only apply to areas of land that have already been classified as urban.
El Pais reports that a new public body will also be created within the regional government which will have a single focus and be the first and only point of contact for those hoping to have plans approved. The measure intends to avoid the situation as it currently stands, where there is a lack of coordination between departments, causing lengthy and unnecessary procedural delays to planning applications.