Catalonia Slams AENA for failing to activate emergency procedures at El Prat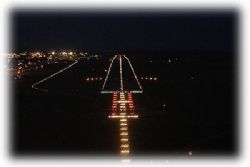 The Catalan Ministry of the Interior has slammed AENA for not activating their aeronautical emergency plan when the runway lighting at Barcelona's El Prat Airport failed last night.
Although the problem lasted for just ten minutes, it resulted in airport officials diverting a total of ten flights to alternative airports in Girona, Palma, Reus and Toulouse.
Catalonia's Minister of the Interior, Felip Puig, announced this afternoon that his department has opened an information package for AENA's failure to put into action AeroCat, the region's special aeronautical emergency plan. The Generalitat believes that the diversion of flights to other airports due to lack of power alone, is good reason enough to implement emergency protocols.
However, it seems that the airport's Directors did not believe that the problem was grave enough to warrant activation of the emergency protocol, and insist that it was simply a "technical problem" which they could cope with on their own.