UK HMRC clamp down on Non-Resident owners of Spanish property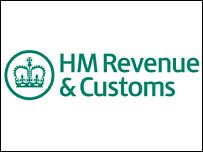 Non-resident owners of Spanish property are due to come under scrutiny of a new UK government department, tasked specifically with identifying what is deemed to be "Tax Avoidance".
HM Revenue & Customs have compiled a team of 200 Tax Inspection officers to identify those who may own a holiday home abroad.
HMRC has confirmed the move, and that it will be using a number of sophisticated measures to identify and clamp down on owners to ensure that they pay the correct taxes due on their assets.
The creation of the new department was announced by the UK's Chief Secretary to the Treasury, Danny Alexander, and will focus on people paying the 50% top rate of tax.
Non-resident owners of Spanish properties are also reminded that they have tax responsibilities in Spain - Click Here for further details.