Amendments to Spanish Telecomms act put on hold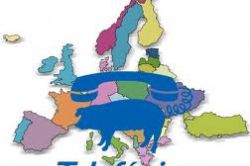 As a consequence of the general elections taking place on 20 November 2011, the current proposal in respect of a revised Spanish Telecommunications Act has been cancelled. It is possible that the new Government will put forward proposals for an entirely new Act.
The Intended reform of the Spanish Telecommunications Act, which among other things planned to guarantee the neutrality of the network in the country, was something that all parties knew they had to do to apply EU directives that have long left the Commission of the European Digital Agenda.
Steps to reform the General Telecommunications Law began last July, at which point the PSOE presented two key amendment to the defense of net neutrality to amend Article 38 rights of consumers and end users of the mentioned legislation. The first protects the traffic to block, modify or delay the exchange of data of any kind and by any protocol would be illegal, meaning that for example a data packet from a P2P network would have the same level of protection that the traffic generated when visiting any website.