AENA to return to profit by end 2011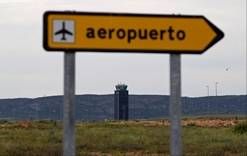 AENA will return to profit by the end of 2011, five years ahead of original expectation, according to Jose Blanco, Minister of Public Works and Government Spokesman.
The Minister spoke to the press after attending a meeting of the Council of Ministers, where he announced how passenger numbers at AENA´s Spanish airports increased by 2.3% in October compared to the same month of 2010, with passenger numbers for the year to date standing at 178 million passengers.
Blanco went on to explain how this return to profit has been achieved five years ahead of schedule due to more efficient cost management, together with the restructuring of air traffic control operations. The Minister also maintained that the modernization of the airport system is already having a positive effect.
Over the course of last year AENA managed to reduce their losses by 50% to ´just´157 Million Euros, due largely to a reduction on Employee overheads (largely Air Traffic Controllers) and the increase of both domestic and international passenger numbers.
The significant operating losses that AENA have previously returned are due to the huge levels of debt currently held by the public body. AENA holds some 13´000 Million Euros in loans, with repayments for 2012 alone amounting to 661.10 million, rising to 802.49 million for 2013.