General election : Postal Voting Chaos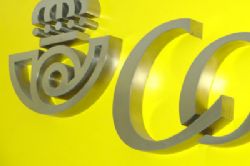 The Spanish post office has revealed how 87´307 of the 671,599 who have registered for postal voting for the general elections this weekend are still waiting to receive their voting papers.
Yesterday evening Correos issued a press release announcing how 87% of the voting papers had been processed, but that the remaining 13% were still in the system.
However, the 13% of undelivered documentation includes instances where a delivery has been attempted on two or more occasions, and where a notification has been left for the recipient to collect the papers from their nearest Correos office.
The Postal service continued that they are required to follow a strict set of procedures in these situations, which makes the service much more complex and difficult to carry out in a relatively short period of time. The process was further complicated following a decision from the constitutional courts concerning the eligibility of certain candidates in many areas, which delayed the printing process.
Under normal circumstances postal voters can exersize their right to vote up until the 17th, however, the Partido Popular has asked that Central electoral Committee to extend the deadline until the 18th, which has been so far unsuccessful.
Of the 671,599 who registered for postal voting, 420,000 have already returned their documentation, meaning that 87´307 have not received their papers, and 164'292 have yet to be received by the Central Electoral Committee.