Ministers to Continue Corvera Negotiations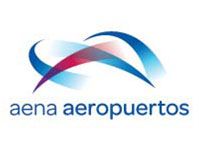 The regional government of Murcia has written to the Ministry of Development to express their concerns over any disruption that a potential change of National Government may cause the negotiation process surrounding Corvera airport.
The letter went on to summarise the departure of commercial traffic from San Javier airport in favour of moving to the new airport at Corvera.
A verbal agreement had previously been made between Minister Jose Blanco and President Valcarcel, however it was deemed necessary to formalise the agreement to ensure the smooth continuation of the process in the event of a new government being elected this coming weekend.
The Regional Minister of Public Works, Antonio Sevilla, met with the Secretary of State for Transport, Isaiah Táboas, yesterday to agree on the immediate future of negotiations. The agreement commits to protecting the transition of operations and staff between the airports, together with the settlement of compensation payments with AENA for the closure of San Javier.
The agreement continues that civilian traffic will be routed through Corvera, while the San Javier Air Base will continue to be used for military aviation, except in cases of emergency. All Parties reached an agreement on the importance of aviation and air transportation for the development of the Region and to meet the transportation requirements of residents and businesses.