Spanish Pharmaceutical debt reaches 10 Bln euros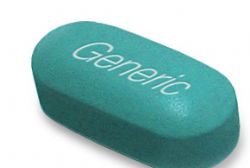 The combined regional debt owed to the manufacturers of pharmaceuticals and other supplies for Spanish state hospitals has now reached a record high, threatening the very survival of the system, according to many industry experts. Outstanding regional debt is now thought to amount to 10.56 billion euros - half of which relates to pharmaceuticals with the rest being for associated healthcare equipment.
Many suppliers complain that they haven't been paid for as much as 700 days, as in the cases of Andalusia, Murcia and Valencia.
Humberto Arnés, Director General at Farmaindustria, says that it is the private companies which are sustaining Spain's public system and that this will not last much longer. "We cannot expect that they will keep supplying the regions indefinitely. This could put their companies at risk," he said. "But at the same time this also puts at risk patients with chronic diseases. Some firms might have to fold and this could cause problems in the way prescription drugs are dispensed."
In the last 5 months alone debts have risen by 10% : "We are experiencing a historic situation when it comes to debt," explains Margarita Alfonsel, secretary general of the Spanish Federation of Medical Technology Companies (FENIN). Since 2007, FENIN says that the number of unpaid bills has soared by 270%.
Farmaindustria hasn't recently updated it´s breakdown of figures for the different regions, however, Arnés says that the situation hasn't changed much since the last report released at the end of June. Five months ago, Madrid, Andalusia, Valencia and Castilla y León were the regions reported to have most medical debt. They were also the four regions that took the most time in reimbursing their suppliers, a situation that continues today. Of the four, Andalusia has the highest amount of unpaid bills - about 1.1 billion euros - followed by Valencia (886 million), Madrid (527 million) and Castilla y León (476 million).
The regions currently take an average of 431 days to pay their medical suppliers - eight times the time limit allowed by law, however, the average in Valencia stands at 765 days.
"This is a generalized situation. Our priority is to pay our suppliers and we are working hard to pay off our debts. What we can do is stop purchasing things that we don't need," says a spokeswoman for the Valencia health department.
In some towns that border two regions, disputes over which government should pay for patients' treatment have emerged. La Rioja officials have closed off their public hospitals to residents from a part of the Basque province of Álava, who now have to travel 90 kilometers to Vitoria to get treatment after using nearby Logroño's hospitals for years. "It doesn't matter who wins the elections, he has to fix this," says Obdulia Pintor, a cancer patient who now has to make the long journey to Vitoria.