AENA delay Ryanair committment until after election result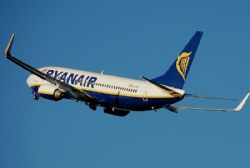 AENA sources have reminded Ryanair that rates at Girona and Reus airports are around 50% below those of other similar-sized European airports, and some 30% and 40% - receptively - lower than at Barcelona El-Prat.
Earlier this week Ryanair announced that they would increase routes to Girona airport, and return to Reus airport for the summer 2012 schedules with a five year commitment on the condition that rates remain frozen. Ryanair warned that their offer to resume operations would not proceed if AENA can not guarantee this.
As of this morning AENA have been unable to offer the airline any commitment in this regard as the setting of fees and charges at all AENA airports will be conditional on Government policy, and as such may very well change after this weekend´s general elections.
However, AENA source did confirm that there are no immediate plans to increase charges at either of the airports.
Industry commentators said how it is highly unlikely that any Government would have their policy on airport landing fees dictated to them by any one airline.