PP : Possible Changes to PSOE Policy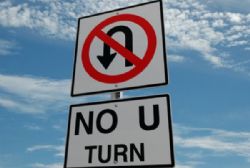 Spain's new Prime Minister, Mariano Rajoy, has perhaps the unenviable position of inheriting the near impossible task of reducing the public spending deficit to 3% of GDP in order to meet the EU ceiling by the end of 2013.
Although he has little option but to continue with recently imposed tax hikes and cuts in public spending in order to meet these financial objectives, observers have stated how the pressure on the new government will be such that they will not be afforded the customary 100 days 'settling in period' before they are called upon to state their policies.
This will enviably mean that a number of measures implemented by the previous PSOE administration will be left to stand, and a many financial decisions will either be made or influenced by industry specialists and not politicians.
However, policies of the previous administration that look very likely to be modified, if not reversed are as follows :
Sociedad Estatal Loterias & Apuestas del Estado SA: The Privatisation of the state Lottery company would be the largest privatisation in Spanish history. The process was suspended in September until after the general election following calls from the PP who had complained that it would mean 'selling state assets at a loss'. More Background HERE .
Spanish Smoking Laws : Currently one of the strictest smoking laws in the EU, and one that has seen tireless campaigning by Hostelry traders. The PP are expected to either reverse of relax the highly unpopular law. More Background HERE .
Same Sex Marriage : Legalised in Spain in June 2005, this is something that has always been opposed by the PP, with Rajoy branding the issue 'unconstitutional'. More Background HERE .
AENA Privatisation : The privatisation of the 49% Government held stake in the Spanish Airports Authority - including the Privatisation deal for Madid-Barajas and Barcelona-El Prat airports has already been put on hold until after the general election. More Background HERE .