Apple to open fourth store in Marbella on Friday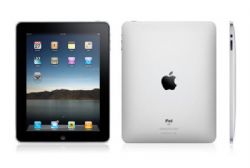 Apple will open itīs fourth store in Spain on Friday this week, on the Costa del Sol
The new store is located in the former habitat store in Marbellaīs La Caņada shopping centre, and follows the opening of two stores at Parquesur and Xanadú in Madrid and one at La Maquinista in Barcelona.
A further three stores are being prepared : Another in Barcelona, one in Valencia and one in Murcia, however no official opening dates have yet been announced, but are rumoured to take place later this year.
Although Marbella is a small city - with just 135ī000 residents - the store will be the largest in the country at 1'700 square meters, almost as large as the Madrid and Barcelona stores combined. This is due to the popularity of Marbella as a tourist destination and itīs close proximity to other major towns and cities on the Costa del Sol.
Apple will give a special opening present to the first 1ī000 visitors to the store.