Pressure builds on Rajoy to reveal plans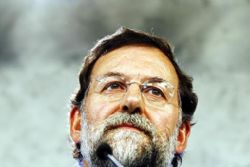 Spain´newly elected PM, Mariano Rajoy, was yesterday called upon by the markets and the international community to announced his plans to strengthen his country´s finances in order to avoid the fate of Greece, Ireland and Portugal in having to seek a bailout from the European Union and the IMF.
Fitch´s credit ratings agency also called upon the Partido Popular to come up with new measures to tackle the public deficit, just two days from being elected into office in an overwhelming victory.
"The government's fresh mandate, following the victory, with an outright majority, of the Popular Party in Sunday's parliamentary election, provides a window of opportunity," Fitch said. "If it is to improve market expectations of its capacity to grow and reduce debt within the confines of the euro zone, it must positively surprise investors with an ambitious and radical fiscal and structural reform program."
The Financial Times commented yesterday that "Rajoy has no time to lose. He must not miss the window of opportunity that his weekend election has opened."
Equally so, Germany´s Angela Merkel sent Rajoy a congratulatory telegram, but also urged him to tackle the reforms that both Spain and the European Union need with urgency.
Rajoy has yet to name his Cabinet and the new government is not expected to be in place until well into December. Members of his team say he is working to ensure a smooth transition.