Ford to axe 4'000 employees in Spain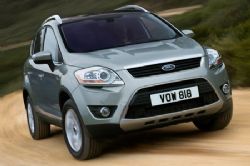 American Auto-Manufacturing giant, Ford Motor Co., looks set to make around 4,000 workers at its plant in Valencia, Spain, redundant due to falling sales.
Redundancies are are expected to become effective January and October 2012, according to reports.
Sales have already plummeted by over one million cars in Europe this year alone, said the report, indicating that auto production in Spain for 2012 is expected to fall to 152,000 cars, 60,000 lower than this year's figure.
In June of this year Ford had promised to invest 812 million Euro in its plant in Almussafes, Valencia to improve efficiency in production for the next two years.