RENFE bid for Uk Franchises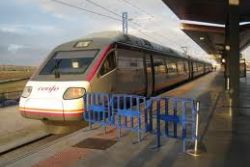 RENFE, Spain's national rail company, has announced how it plans to submit bids for all the UK rail franchises which are due to come up for tender over the coming months.
These include major franchises such as East Coast and Great Western.
Despite failing to be short listed for both the Greater Anglia and West Coast franchises, RENFE say that following talks with the Department of Transport, they have been made aware of the reasons why the operator didn't make it onto the list, and have addressed these concerns and are now in a much stronger position to bid for future franchises.
Teofilo Serrano, the Chairman and CEO of RENFER commented: "We need to operate in the UK as all the big state companies are here. There is very strong competition here but the system is good for operators.
"The refocus of the DfT on value for money gives us opportunities to deploy our experience."