Spain Commemorates International Day Against Domestic Violence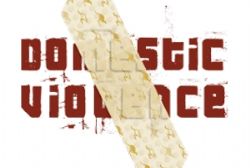 Spain yesterday commemorated the International Day for the Elimination of Violence against Women, where the Spanish Institute of Women paid their tributes and respects to victims of domestic violence around the world.
This event was chaired by the current Minister of Health, Social Policy and Equality, Leire Pajin, and was attended by the Minister of Culture, Angeles Gonzalez-Sinde, and other Government official as a sign of commitment to fight domestic violence.
A roll of the 54 murdered victims of gender violence in Spain during 2011 were read next aloud next to the eternam flame, lit in 2004 by the families of victims of gender violence as a symbol of grief for the lost lives, the suffering inflicted on family and friends of the victims, and the commitment of society in promoting awreness of the issue.
According to the Ministry of Health, Social Policy and Equality, over 130,000 cases of domestic violence are reported to the police each year, however, three out of every four wpomen murdered in spain by their partners had never made a complaint to the police.
The outgoing PSOE administration government made the fight against violence to women a priority. It is to be hoped that the incoming PP administration place the same importance on the issue.
Click here to read details of how victims of Domestic Violence in Spain can find assistance.