British Tax Payers To Underwrite Spanish Credit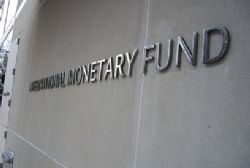 British taxpayers may be among those who underwrite a line of credit that may be extended to Spain in lieu of an IMF bailout fund.
This could potentially leave the Brits exposed to risk in the event of Spain defaulting on any loan repayments to the IMF.
Any rescue package offered by the IMF, such as given to Portugal, comes on the understanding that the recipient agrees to a program of strict austerity measures and spending cuts. A line of credit is a more flexible agreement which provides funding to struggling economies in the short term.
Spain currently has a cost of borrowing at a 14 year high, with 10 year loans paying a 6.975% rate of interest, bringing the rate perilously close to the 7% limit where other eurozone member states have been requested to seek bailouts.
Under the terms of the scheme to be discussed, the European Financial Stability Facility (EFSF), would have to "insure" bonds issued by struggling economies by guaranteeing the first 30% of any unpaid debts. This means that the bail-out fund would have to be able to raise €1.4 trillion – a threefold increase compared to the current size of the scheme.
It has still not been made known if or how these funds could be raised, however it may be that the EFSF may itself issue bonds to international investors.
EU leaders are due to meet again on December 9th to discuss the economy and important treaties to EU treaties.