Ryanair account for 46 pct of passengers at Lavacolla airport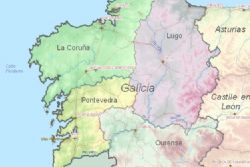 Low cost airline, Ryanair, currently accounts for 46% of all passengers flying to or from Santiago de Compostella´s Lavacolla airport.
This significant market share has been questioned by Salvador Curcoll, the Director of Gestió i Promoció Airport, who have been contracted to undertake a study of Galicia´s airports. Curcoll questioned the benefits of this ´position of strength´that Ryanair were in, as it allowed them to potentially dictate the business model of the airport.
The Chamber of Commerce together with the City Council of Santiago held a conference last week to discuss the future of the airport. The general opinion of the conference was that the committee should be involved in any decisions regarding the operation of routes from the airport alongside AENA and the individual airlines. The committee would analyze indirect traffic to see if certain direct routes to the airport would be viable, together with frequencies, linking tourism promotions with airlines and so on.