UK Tax Alliance calls for end to Winter Fuel Allowance for Expats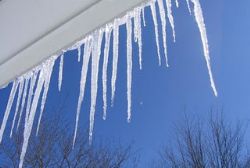 The payment of the UK´s Winter Fuel Allowance , and which (if any) Pensioners should be eligible to claim it, is a contentious issue for many who are living in the UK, or Expats resident here in Spain.
The number of Expat Pensioners who now claim the benefit has grown by some 52% over the course of the last five years and has now reached 73´000, with 47% of this number alone living in Spain.
With Expat claims costing the UK 15.6 Million Pounds Sterling per year in benefits, many members of the UK public believe that the annual payments of 300 pounds are not only unjustified, but are claimed fraudulently.
Eligibility for being awarded the payment is currently for the recipient to be born prior to 1951, and that the first claim must have been made whilst being resident in the UK. The DWP note that it is not possible to make the claim after you have relocated to another country if you were not eligible beforehand.
Whilst the Government´s statistics show that the number of Pensioners choosing to retire abroad is has increased over recent years, a spokesman for the Taxpayers Alliance in the UK has called for a reform of the benefits system to ensure that payments such as the Winter Fuel Allowance are paid to those who really need it.