Secretary for Transport calls for Private funding for Spainīs Railways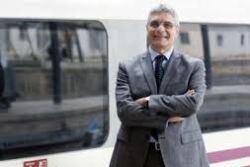 Spainīs secretary of state for transport Isaías Táboas Suárez, spoke yesterday at the opening of BCN Rail - the International railway Industry Exhibition being held in Barcelona until 2nd December - where he announced that the days of the Spanish railways being entirely state funded are over.
Táboas said that it was important to find new ways of financing the nation's railway infrastructure projects. "Spain has allocated 54 Billion Euros for all Rail Infrastructure through the Ministry of Public Works - and 8 Billion Euros alone to RENFE " he commented, continuing that "We have made huge investments but these cannot be repeated in the coming years."
The Secretary called for greater collaboration between public and private sectors in the form of PPP funding models ( Public-Private Partnership), however, he acknowledged that a priority would then need to be placed on profitability, but would at least ensure that future projects would stand a chance of coming to fruition.
Táboas also predicted that the management of the the railways would change in coming years : "With liberalisation we are likely to see a switch of control of local and regional services to local and regional governments," he said.
However, with falling domestic investment, Spain's railway industry is turning to other countries to fill their order books. A number of exhibitors at the BCN rail trade fail are specifically targeting opportunities in Algeria, Brazil, India, Russia and Turkey. The Secretary also drew attention to the success of the Spanish consortium who won the contract to supply the Medina - Mecca high-speed line in Saudi Arabia as an indicator of the future of the industry.
"As a consequence of our investment we have built a sector with specific expertise that can now be taken abroad, because if you cannot sell in your home market you do not have any chance of doing so abroad," he said.