Paramount Murcia Announce Park Manager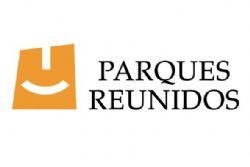 It is just 18 months ago that the Paramount Pictures theme park project at Alhama de Murcia project was launched at the FITUR de Murcia convention.
Fast forward to today, and the land has been acquired, a development licence has been secured from Paramount Licensing, and the promotional plan has been developed in a bid to seek out further investors in the project.
Following on from recently issued statistics that the region has some 95´000 unemployed, the Park Promoters, Premursa, have indicated that the creation of some 22´601 direct positions of employment and 16´500 indirect positions look an attractive prospect, if they should come to fruition.
However, yesterday saw the announcement that Parques Reunidos have been appointed to manage the theme park once operational, having experience of operating 70 similar projects, including the Warner theme park in Madrid.
Jesus Samper, President of Premursa, the promoters of the theme park denied that this move represented a conflict of interests.
Plans remain to complete construction by March 2015, with the park opening for the Summer season of 2015, initially attracting 2.7 million visitors, rising to 3.6 million by 2025, and is forecast to generate around 535 Million Euros per year to the Regional economy - some 2% of the total.